Center for migration, Integration and Security
Migration and integration are phenomena that shape our everyday lives, whether at school, at work, in the living area, in societal development or in the public debate. Migration and integration are future issues that require special knowledge in order to enable people at the focal points of society to act competently.
The Centre for Religion and Globalization deals not only with economic, political, cultural and technological processes, but also with religious ones. Apart from economic, political, cultural and technological processes globalization encompasses also religious processes. Religions shift in the course of migration, develop relations beyond boarders and contribute to a religious diversity in our societies.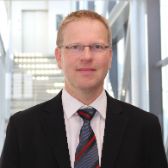 "
"In socially highly-discussed topics such as migration and integration, science has the task of providing facts and scientifically sound analyzes."
Univ.-Prof. Dr. Mathias Czaika
Head of the Department of Migration and Globalisation
Unit of Work, Education and Social Affairs
The focus of the Unit of Work, Education and Social Affairs is labor market research in the context of migration and globalisation and the interactions with the educational and social system. The research of the department is characterized
• an interdisciplinary approach,
• a focus on theory-based, empirical analyzes with methods of empirical social and economic research (quantitative and qualitative) and
• Research-led teaching in various courses at Danube University Krems. Fields of research of the department are at micro, meso and macro level
• Inequality and participation in education, work and society, Employability and activation (migration, age, health, gender),
• Employment and working conditions in transition,
• labor market and welfare state in a comparative perspective,
• Function and effects of qualifications in education systems and labor markets.
Unit of Social Space and Migration
We deal with the social space in urban and rural regions from a perspective of the coexistence of heterogeneous social groups. We start from an indicator-based comparative analysis of social spaces. Building on this, we pay particular attention to participation, community work and networking in the social space. We identify areas of conflict and work out strategies with those affected. We focus on urbanization processes in Europe as well as developments of megacities of the global South, including the conditions of informal settlements. Above all, we are interested in ensuring a peaceful coexistence in diversity.