Migration studies span politics, economics, civil society, culture and the media. Migration is one of the most dynamic research fields in modern social development. The PhD program Migration Studies contributes to a better understanding of migration policies, the background and causes of migration, the challenges facing emigration and immigration countries, and the importance of integration measures towards securing quality of life and social cohesion.
Target group
The PhD program Migration Studies targets the next generation of scientists with a genuine interest in the field of migration research. In particular, it addresses graduates of the social sciences (economics, sociology, political science, law), but the program also welcomes students specialized in other sciences (humanities, natural sciences).
Course option
Doctor of Philosophy
Admission requirements
Study according to regulations
Learning format
Duration
6 Semester
ETCS-Points
180
Language
English
Regulation (Curriculum)
Study location
Danube University Krems
Dr.-Karl-Dorrek-Straße 30
3500 Krems
Austria
Organizer
Administrative Assistance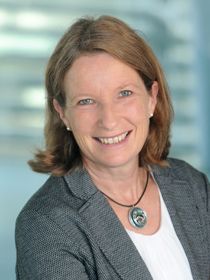 Questions about the study course?
Please feel free to contact us directly.
In 2015, the Agency for Quality Assurance and Accreditation (AQ Austria) accredited the first two PhD programmes at Danube University Krems: Migration Studies and Regenerative Medicine. This makes Danube University one of the first public universities in Austria to have its PhD programmes accredited according to international standards.
Contact
For further information, questions and inquiries on our PhD Program Migration Studies please use the following data form.
Contact us!